Blog
The Bright Side of Bureacracy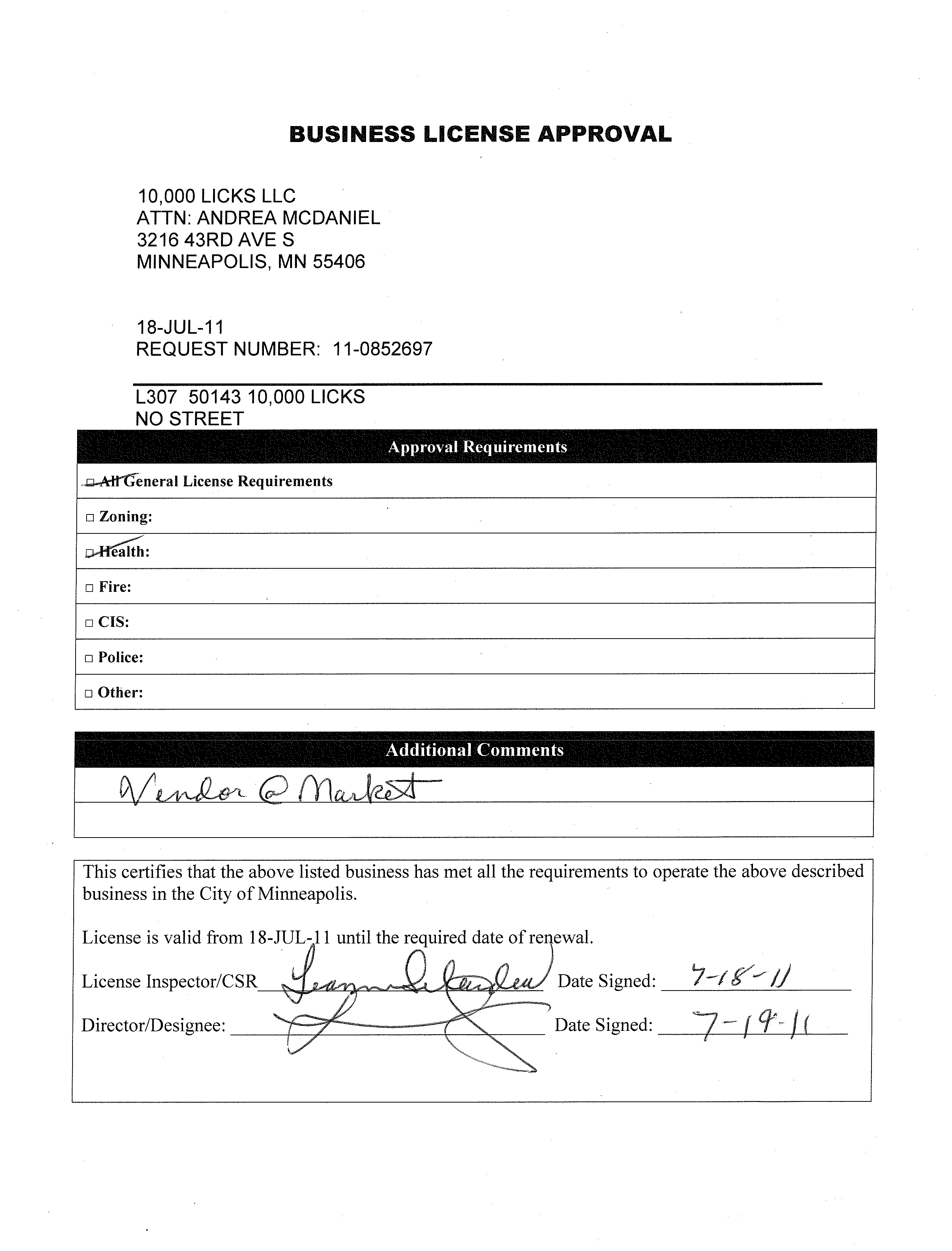 For a couple of gals who just want to make and sell their delicious ice pops to people who want to eat them, there have been a remarkable number of road blocks to starting an ice pop biz here in the Twin Cities. Want to sell something frozen? Gotta use mechanical refrigeration (no dry ice). Want to hand out samples? Better have a hand washing station complete with soap, paper towels, and waste bucket. Want to wrap your pops in wax paper before you hand them to people? Better list the ingredients and the net weight and your address. And don't even think about making your pops at home. That's disgusting! It better be in a commercial kitchen, with NSF-certified equipment, and be sure to wear surgical gloves that you dispose of after every step. Whew. It's enough to make this gal sigh. Deeply.
But this post isn't about how frustrating bureaucracy can be, because in actuality, that hasn't been my experience. Sure, there have been lots of hoops to jump through, but really, the City of Minneapolis has been remarkably supportive and helpful. Our farmers' market inspector, Katie Lampe, has responded to at least a half dozen phone calls from me, inquiring about this or that rule that I didn't fully understand or hadn't thought through. She even helped me find an ice cream cart manufacturer. And ditto for the State of Minnesota health folks–who helped explain why the City of Minneapolis has its own health department (confusing!)– as well as our St. Paul commercial kitchen inspector, and Leanne Selander in the licensing department in Minneapolis. It's as if everyone is in agreement that yeah, there are a lot of hoops– so let's try to figure out how to get you through them as quickly and smoothly as possible. I am so very grateful.
Which is all to say that we just received our license to sell at farmers' markets this year, and we couldn't be more thrilled. We're legitimate now– I mean, really, we are, and it's been a collaborative process. So while the talk of the town right now is the sad fact that politicians in Minnesota have been so unable (unwilling?) to compromise that the entire state had to shut down for three weeks, I'm actually feeling a little bit fuzzy about bureaucracy today. Sometimes, I guess, it works.